Don't You Dare Grimace At Your Kids. They've Got Rights,
My dad was the lead singer in a gospel band. I was five when I saw him on stage for the first time," says De'Leon. "At that moment, I knew I wanted to be a part of the music industry."
Born in the Caribbean, Lunden's family moved to South Carolina at an early age. While in high school, she saved $200 by flipping burgers at Burger King and when the time was right, jumped on the Grey Hound bus and headed for Hollywood.
" Kids hated me in high school and I wanted to get as far away from that town as possible," claims De'Leon. " I spent three long days on the Greyhound bus and as soon as I landed in Hollywood the freaks came out. One guy, I'm sure he was a pimp, told me 'they kill black people in Hollywood, you should come hang with me.' I was scared but thank God I didn't listen."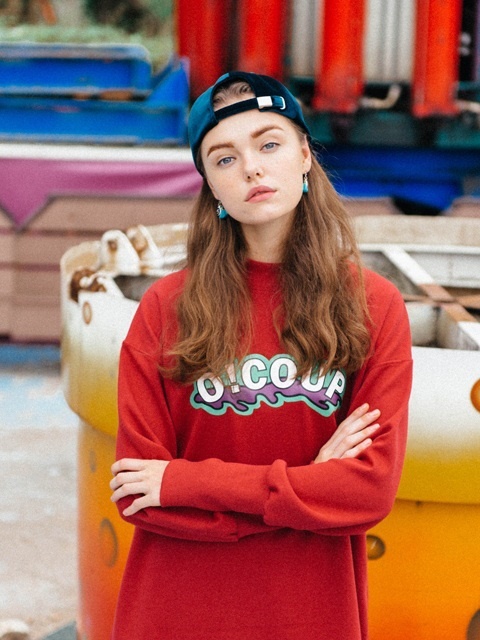 Having nothing to bank on but her exotic looks, Lunden soon found a modeling agent who believed in her and signed her to a one year contract. Modeling gigs lead to a starring role in the German television series Vital Signs. Lunden catapulted that breakout role into a successful career with quite an impressive track-record by creating a number of unforgettable performances and starring in over fifty movies and television shows like the 20th Century Fox Movie The Ladies Room, Surviving Paradise, Fury, Faux-Pas, Cryptz, the HBO award-winning film Kickin Chicken and the NBC hit comedy "Just Shoot Me."
In Fall 2003, Lunden opened the doors to her Los Angeles based record label Dirrty Records and made headlines around the world for releasing a punk remake of Jimi Hendrix's classic Purple Haze. The 31-year-old was recently hailed by Entrepreneur Magazine as "One of America's Youngest Self-Made Millionaires," as well as featured in Forbes, Business Week, Black Enterprise, Marie Claire Magazine and Women's Wall Street.
Grateful for all she's been given, Lunden devotes a lot of her energy to giving back. She recently adopted a school in Namibia Africa that serves as a safe haven for AIDS orphans and neglected or abandoned children. She's also a volunteer counselor for Camp Laurel. A camp that teaches kids living with HIV and AIDS to believe in themselves.
Former Los Angeles Mayor Jim Hahn proclaimed February 7, as "Lunden De'Leon Day" in the city of Los Angeles, honoring this inspiring female entrepreneur for her contributions to her adopted city. Lunden's also an inductee into the Caribbean Hall of Fame alongside such legends as Bob Marley and Sidney Poitier.
"Most people can't believe I've accomplished so much at such a young age," Twitter says De'Leon. " But while my friends were out drinking and partying on Saturday nights, I was at home working my butt off.