Dealing with The Storms Of Life
Here is a unique illustration of dealing with hardships that may come your way.
Did you know that an eagle knows when a storm is approaching long before it breaks?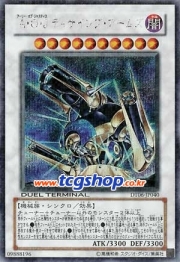 The eagle will fly to some high spot and wait for the winds to come. When the storm hits, it sets its wings so that the wind will pick it up and lift it above the storm. While the storm rages below, the eagle is soaring above it.
The eagle does not escape the storm. It simply uses the storm to lift it higher. In case you have any inquiries with regards to where by in addition to how you can use tag (additional resources), you possibly can e-mail us at our own internet site. It rises on the winds that bring the storm.
When the storms of life come upon us – and all of us will experience them – we can rise above them by setting our minds and our belief toward God. The storms do not have to overcome us. We can allow God's power to lift us above them.
God enables us to ride the winds of the storm that bring sickness, tragedy, failure and disappointment in our lives. We can soar above the storm.
Remember, it is not the burdens of life that weigh us down… it is how we handle them.
2 comments on Dealing with the Storms of Life
Good read, and makes sense..
Also followed your blog
Thanks Shaun!! Looking forward toseeing / hearing from you again!